How does the Siest weighted sleep pillow work?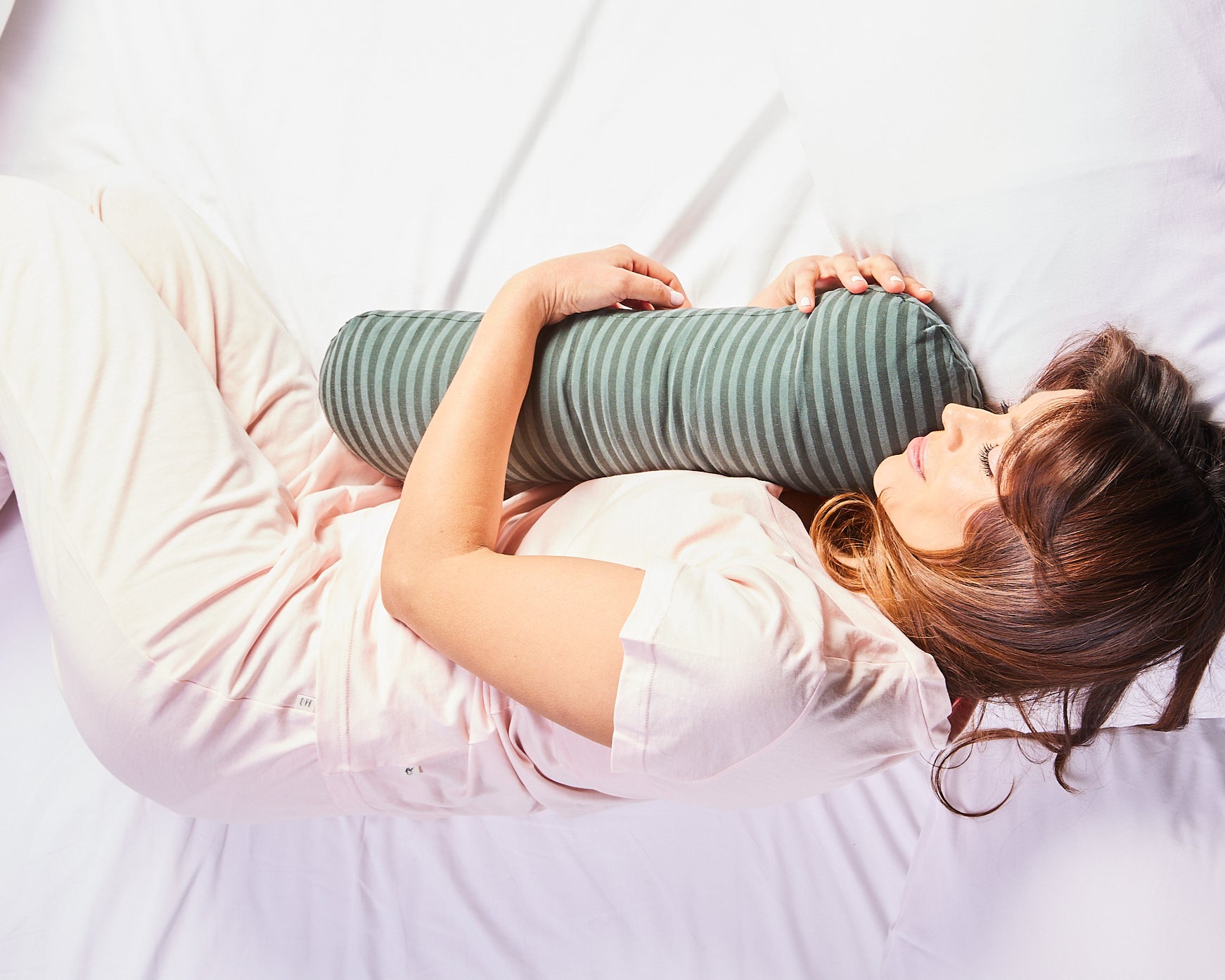 That's the biggest question from our happy customers. It seems too simple. 
"I know it works and helps my sleep, but I don't know why"

The weighted sleeper looks too simple to be effective but there is science behind the simplicity. It is linked to our 6th sense. Proprioception. 
Deep Pressure Stimulation (DPS) is firm but gentle squeezing, hugs, or holding that relaxes the nervous system. When you place the weighted product on your chest what's happening is deep pressure therapy. This is similar to the effect of a weighted blanket. This is useful to start the calming process. When it's on your chest, the weighted pillow, in fact, hugs you. You can calmly breathe and relax.
What is proprioception ? 
The extra feature and benefit of the Siest weighted sleeper is it also uses Proprioception. Linked to deep pressure but slightly different. Proprioception is like a feedback loop from your sensory receptors on your body to your nervous system. 

The sleeper doesn't rely on only deep pressure alone. Hugging a weighted sleeper awakens this extra, some researchers call, the 6th sense. It's incredibly powerful and gives you the feeling of relaxation and calm. In a nutshell it's because it centres you straight away. It grounds you. Without you having to think about it. It's unconscious. That's why you feel calm.
Calm your mind - ready for sleep
When you feel grounded and centred your mind relaxes. And then your mind can stop racing. Night time sleep anxiety is reduced and you can find it easier to drift off.to sleep. Some people take up to a week to find the weighted sleeper useful. Other people can feel calm straight away. We are all different and sleep is complex.
Wired.com highlighted proprioception as one of the key trends in 2022. Why? Because we see the impact of not being allowed to touch and hug each other. We need touch not simply because it's nice or feels good but because it helps centre us and calm your conscious and unconscious mind.