***Free Shipping Ireland***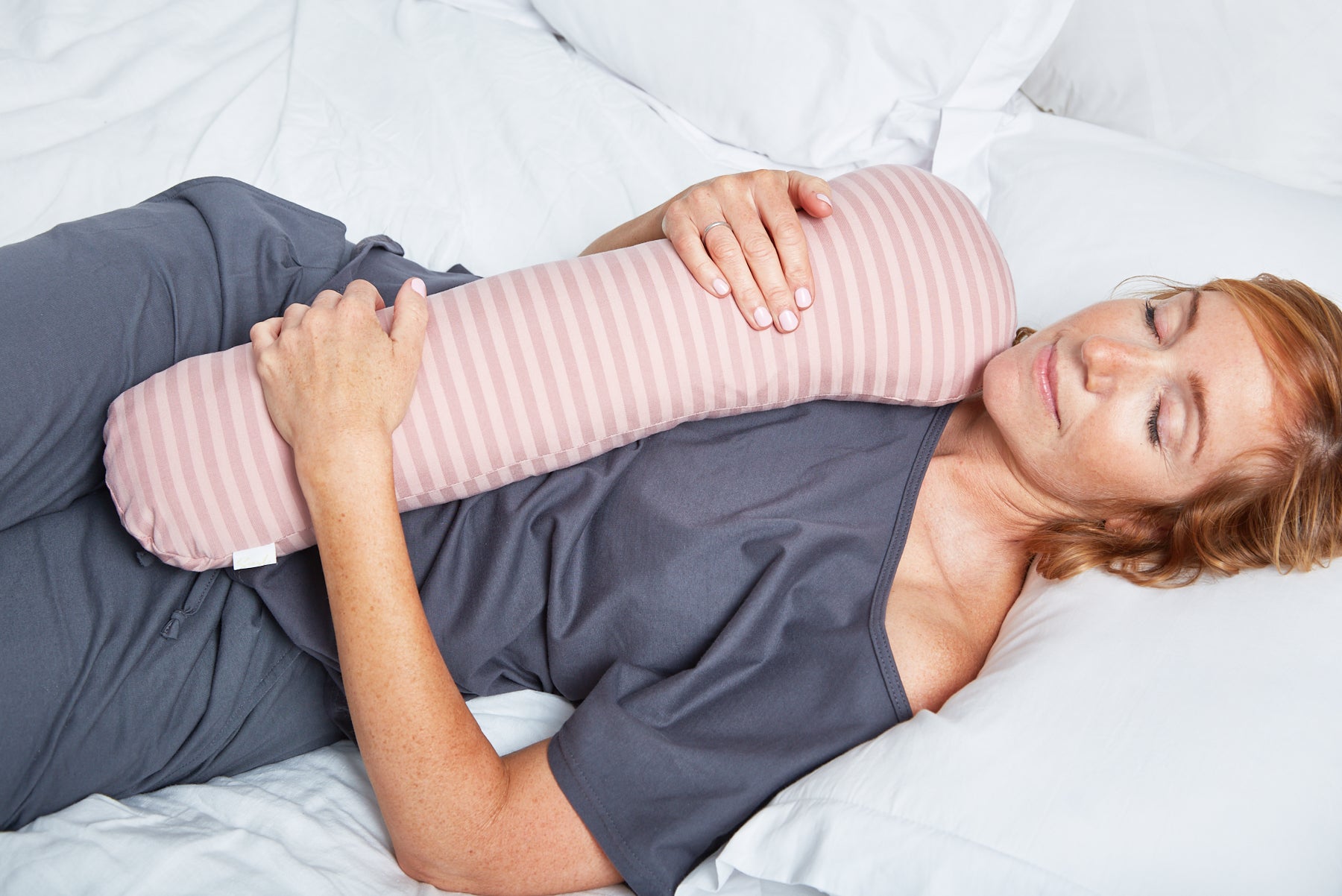 Works quickly to improve sleep

Break the sleep worry loop

Recommended by Sleep consultants
Life is so busy. A racing mind is hard to quieten. We can't fix the reason behind your stress but we can help you manage it for better sleep. Quickly and medication free.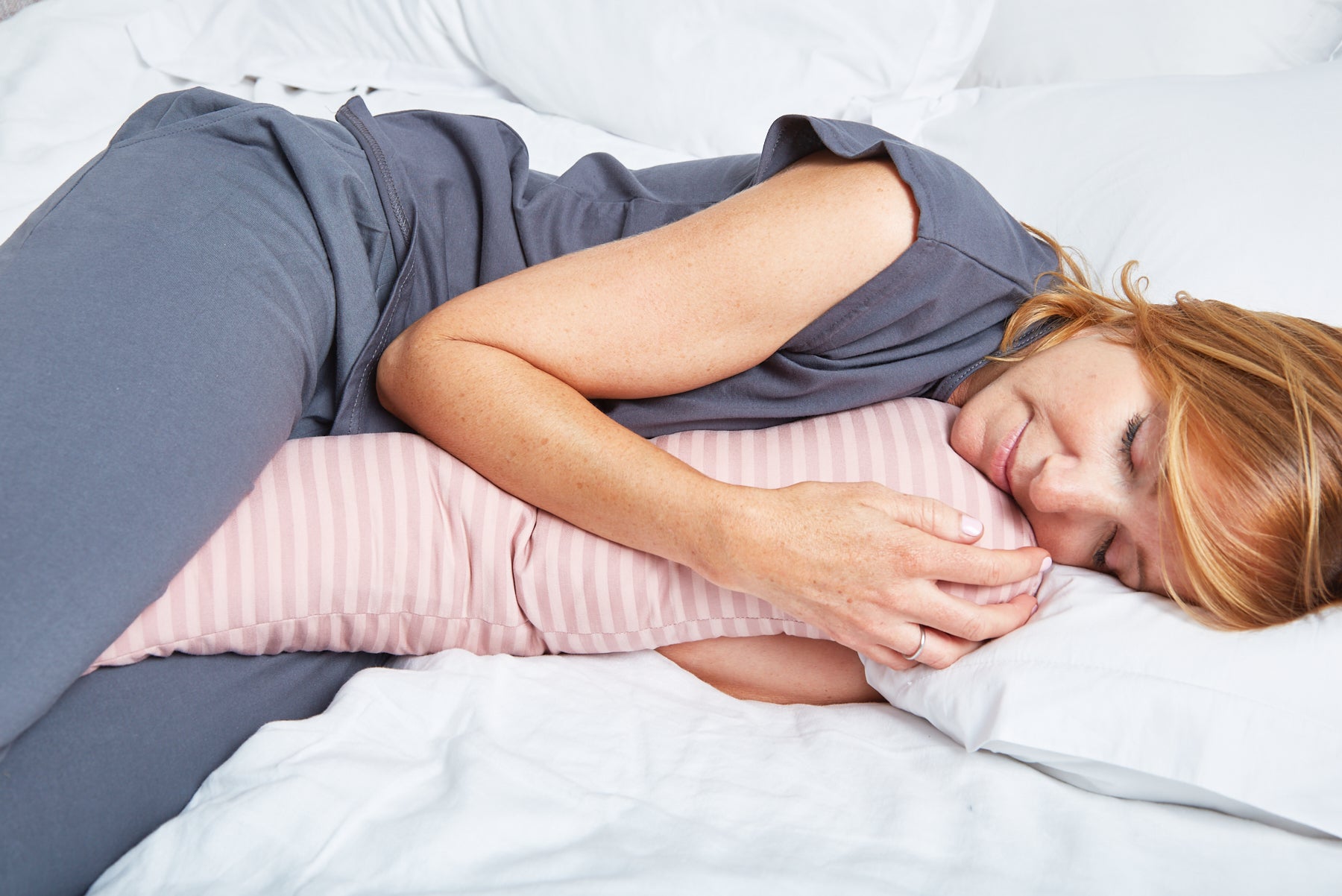 What is it?
A weighted sensory sleep product that you hug in your arms at night to help you improve your sleep. It can also be placed behind the back to encourage side sleeping and reduce snoring.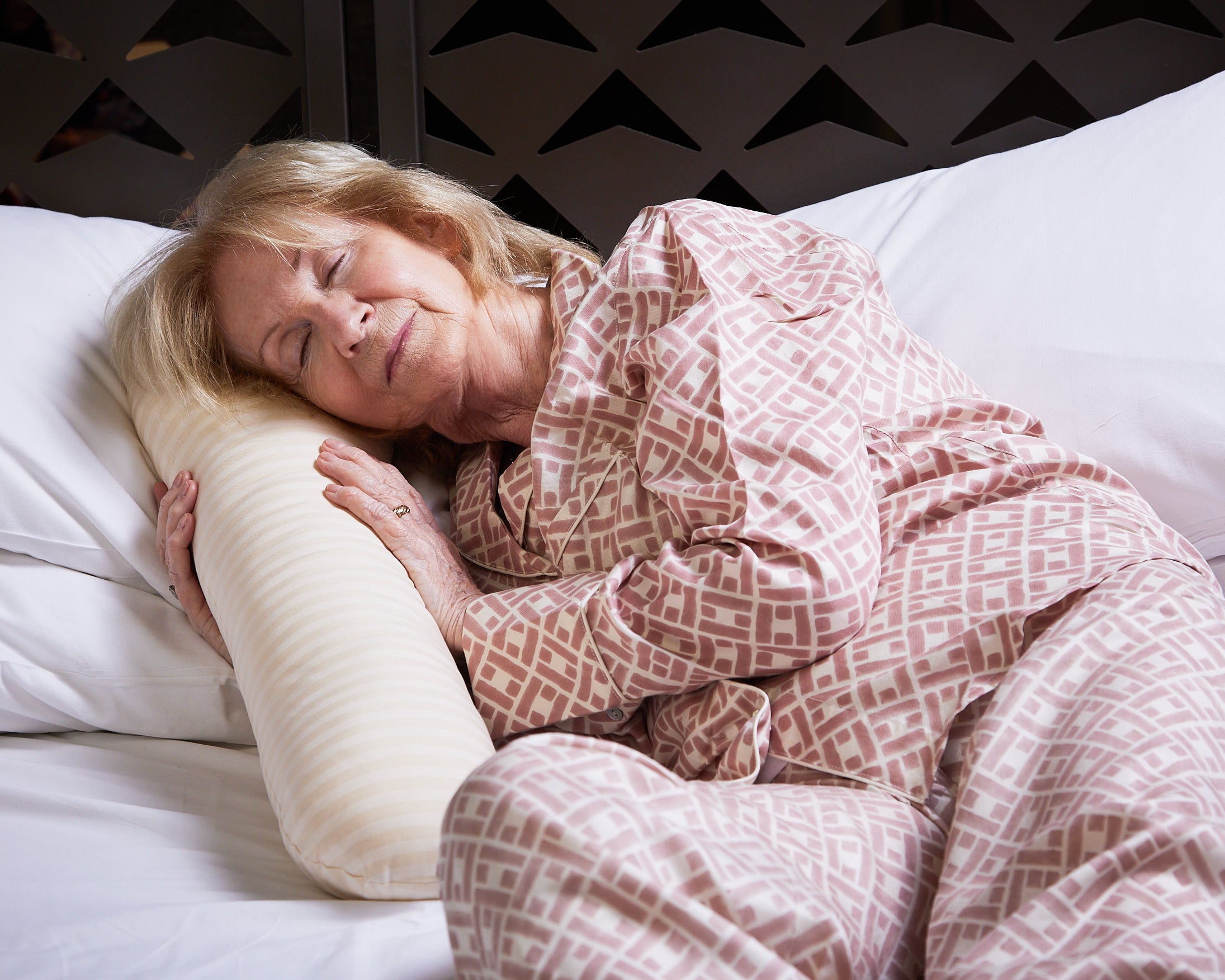 HOW DOES IT WORK?
Using deep pressure therapy and proprioception  [pro-preee-o-ception] the Siest Sleeper has a unique way to help your slumber. First of its kind. Weighted blankets only use deep pressure therapy. This product combines two essential elements to help relax your racing mind to help you sleep. 
Place the sleeper on your chest at night to help calm you before bed. If you are too stressed or anxious to even do this simply lie on your side and hug the sleeper close into your body. And breathe.
This will help your body feel grounded. This is called proprioception and why you will feel comforted. The weight helps you start to be able to shut your mind and thoughts down enough to sleep. 
We always recommend talking to your GP if you have 3+ more nights of poor sleep a week for a period of 3+ months or if you are concerned.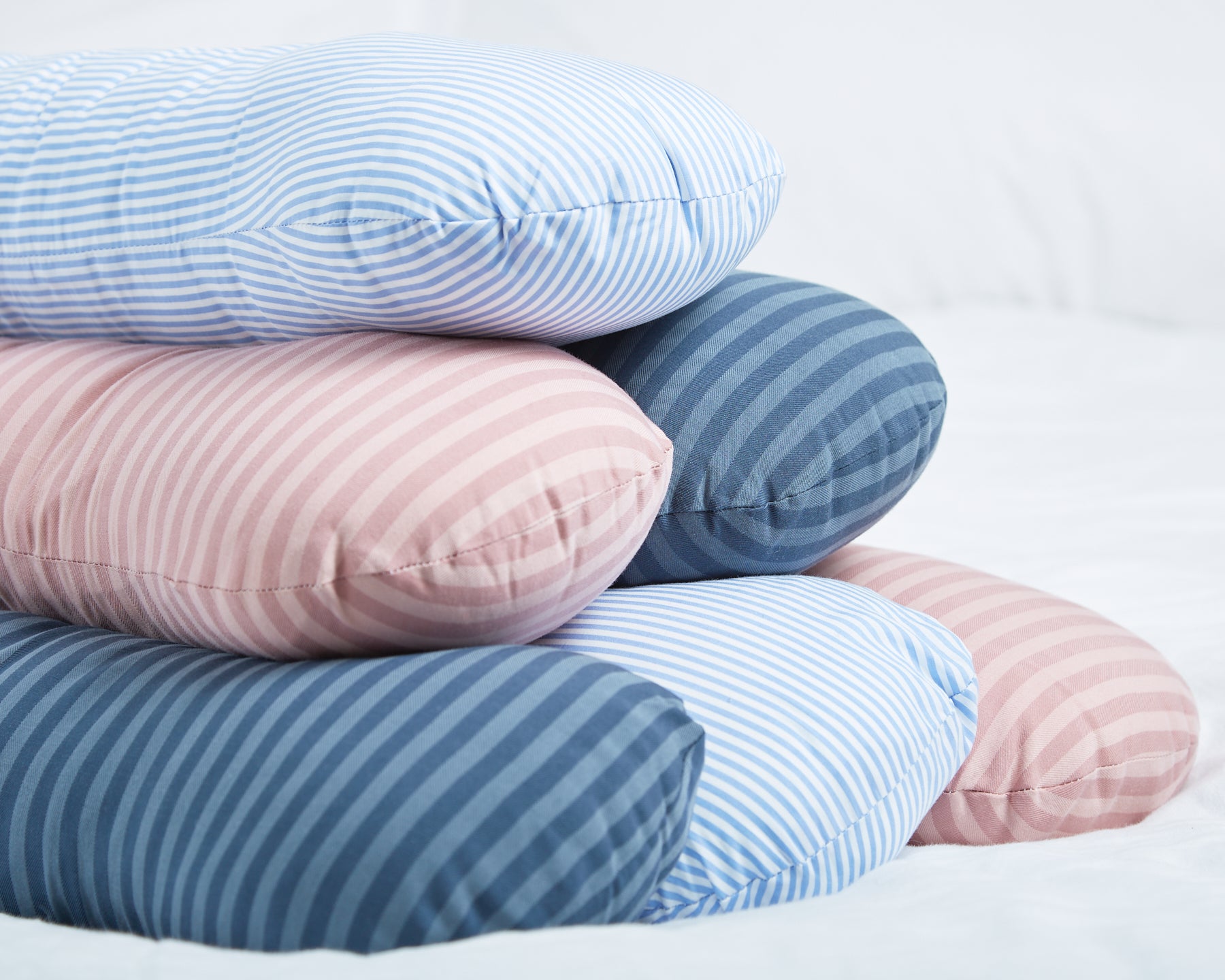 WHO IS IT FOR?
People who aren't sleeping well. When you are not getting the quality sleep you want.
Anyone who finds it hard to sleep. Useful for people who wake up at the wrong times too.
Anyone who needs additional support to become more relaxed at bedtime.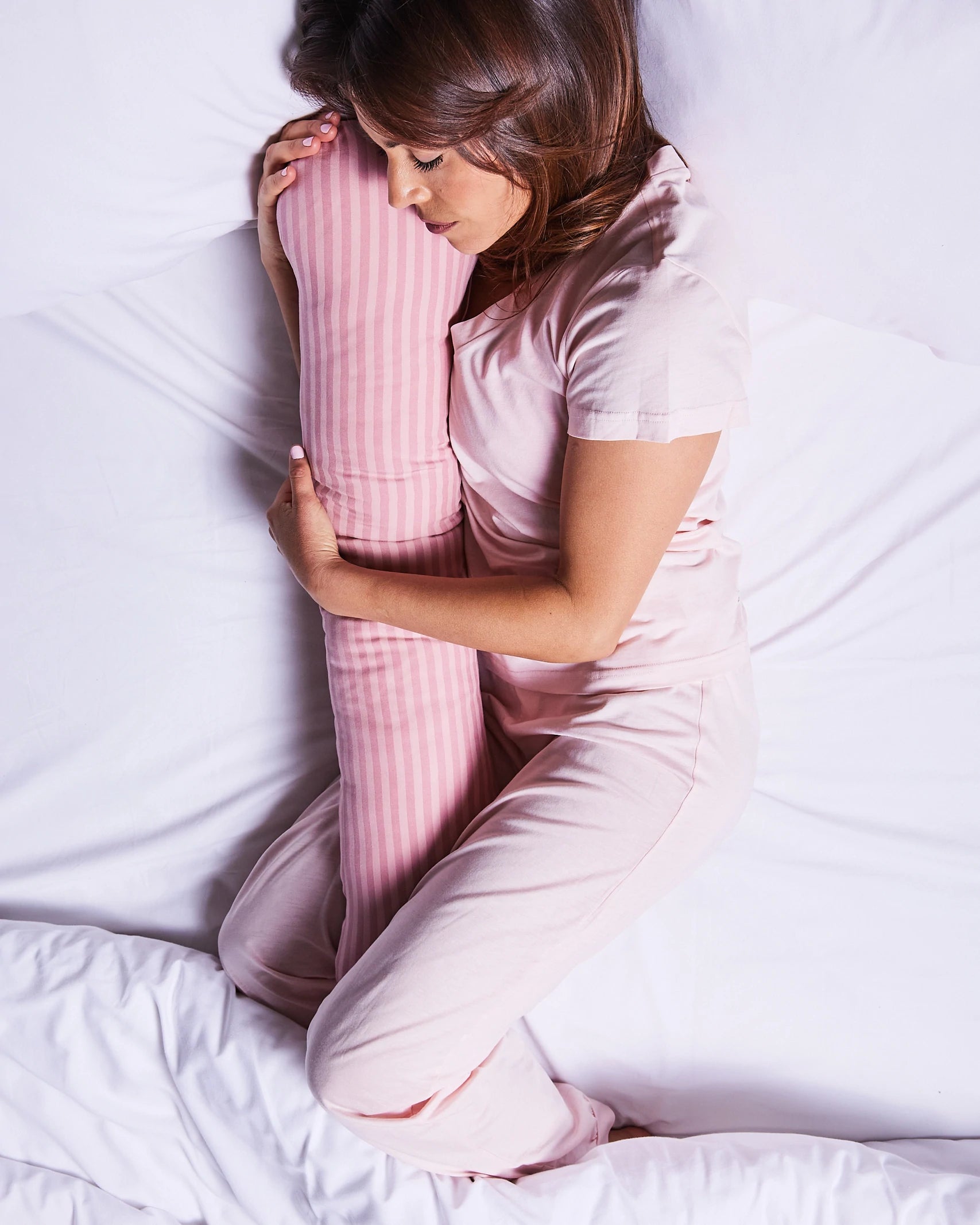 WE RECOMMEND
Choose the SHORT sleeper if you prefer a lighter more versatile pillow
Choose the BODY sleeper if you want a full body support and currently place a pillow between your legs
This weighted sleeper will help to calm your racing mind and help you fall asleep faster and fall back asleep. 
Short Sleeper: 60cm, 1.5kg approx
Body Sleeper: 95cm, 3kg approx
Weighted Sleep Pillow
Hold ~ Hug ~ Sleep