***Free Shipping Ireland***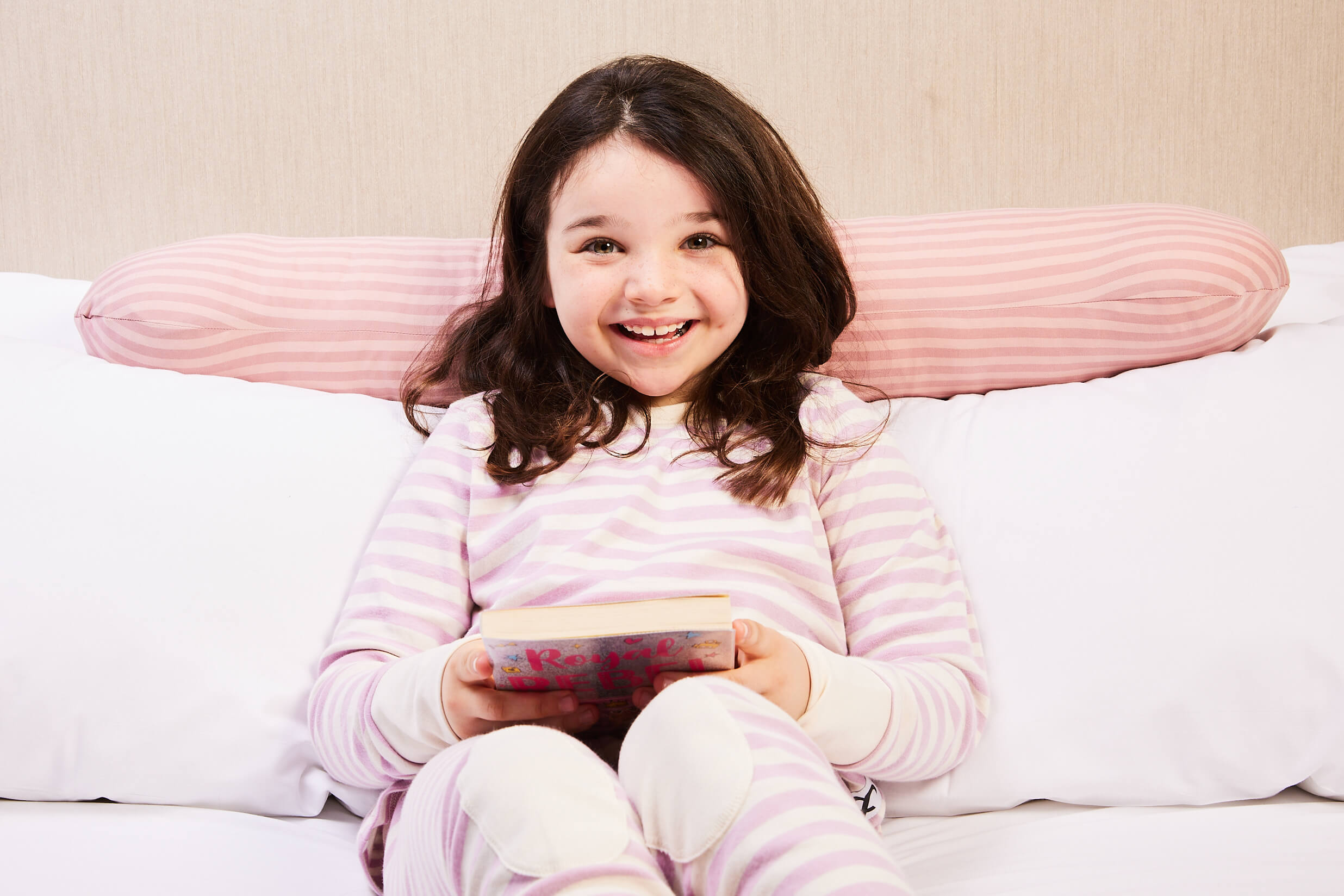 SENSORY SLEEP ISSUES
Shop the Weighted Sleeper to help with Sensory Sleep Issues


Hug at night and sleep better
Weighted sleep products are best known in the sensory world. The Weighted Sleeper is not only brand new to the market, but also a unique shape and most importantly, recommended by experts. If you or someone you know is experiencing sleep difficulty related to sensory issues, this is the weighted product for you and we are so excited to share it with the world.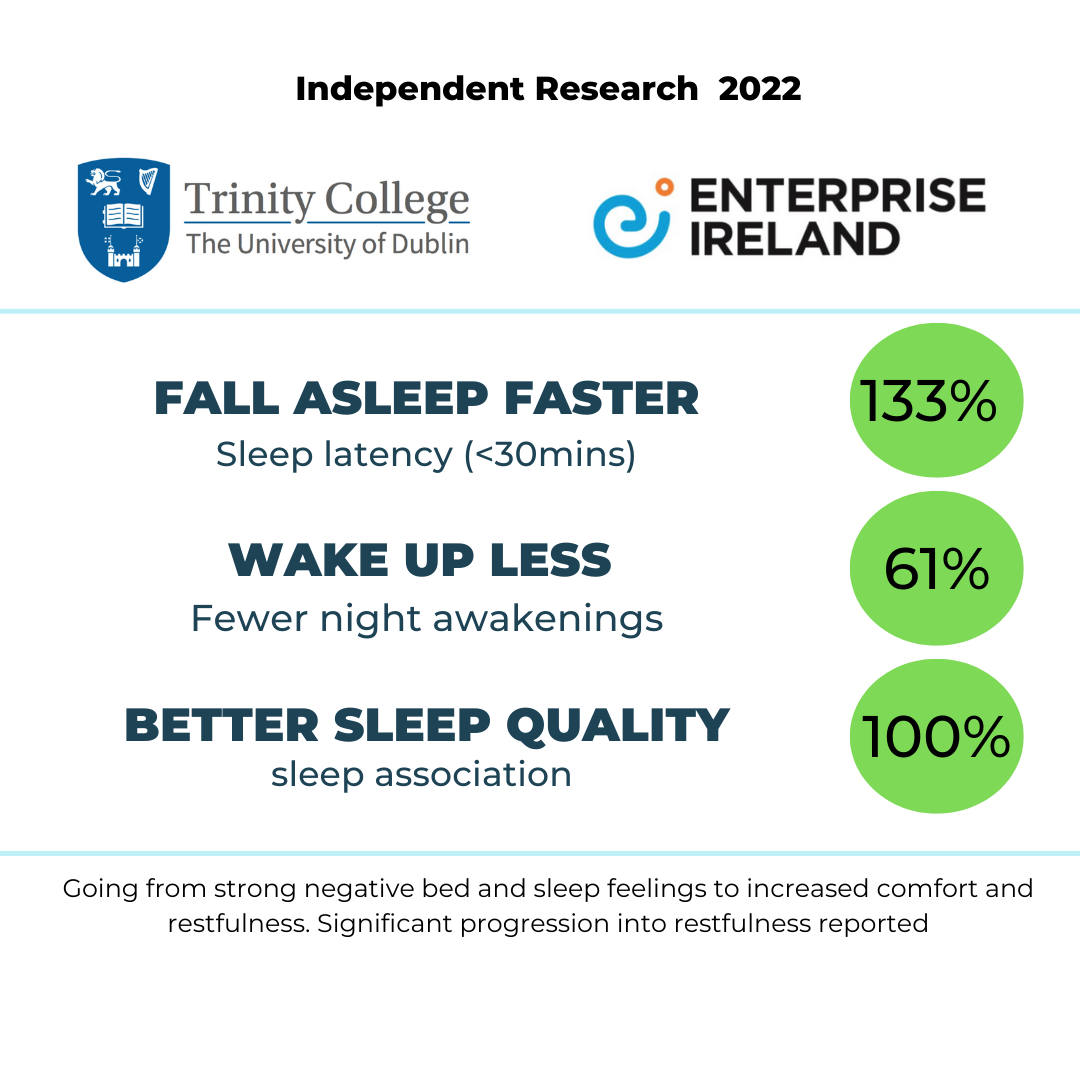 WHAT DOES THE RESEARCH SAY?
A four week pilot investigation into usage of the Siest weighted sleeper potential for children with mild sensory related sleep challenges
These positive changes from the Independent Trinity research study, over a short period of time, indicate that Siest Sleeper had very beneficial outcomes for this group of children.
The results demonstrate some very promising preliminary results for the development of Siest Sleeper as an evidence based non pharmacological therapeutic sleep tool for children. Latency, association, stand-alone interventions (simplicity)
Pilot used sleep diaries, pre and during use of the weighted Siest sleeper. The diaries were used by the children and comments were also gathered from adults.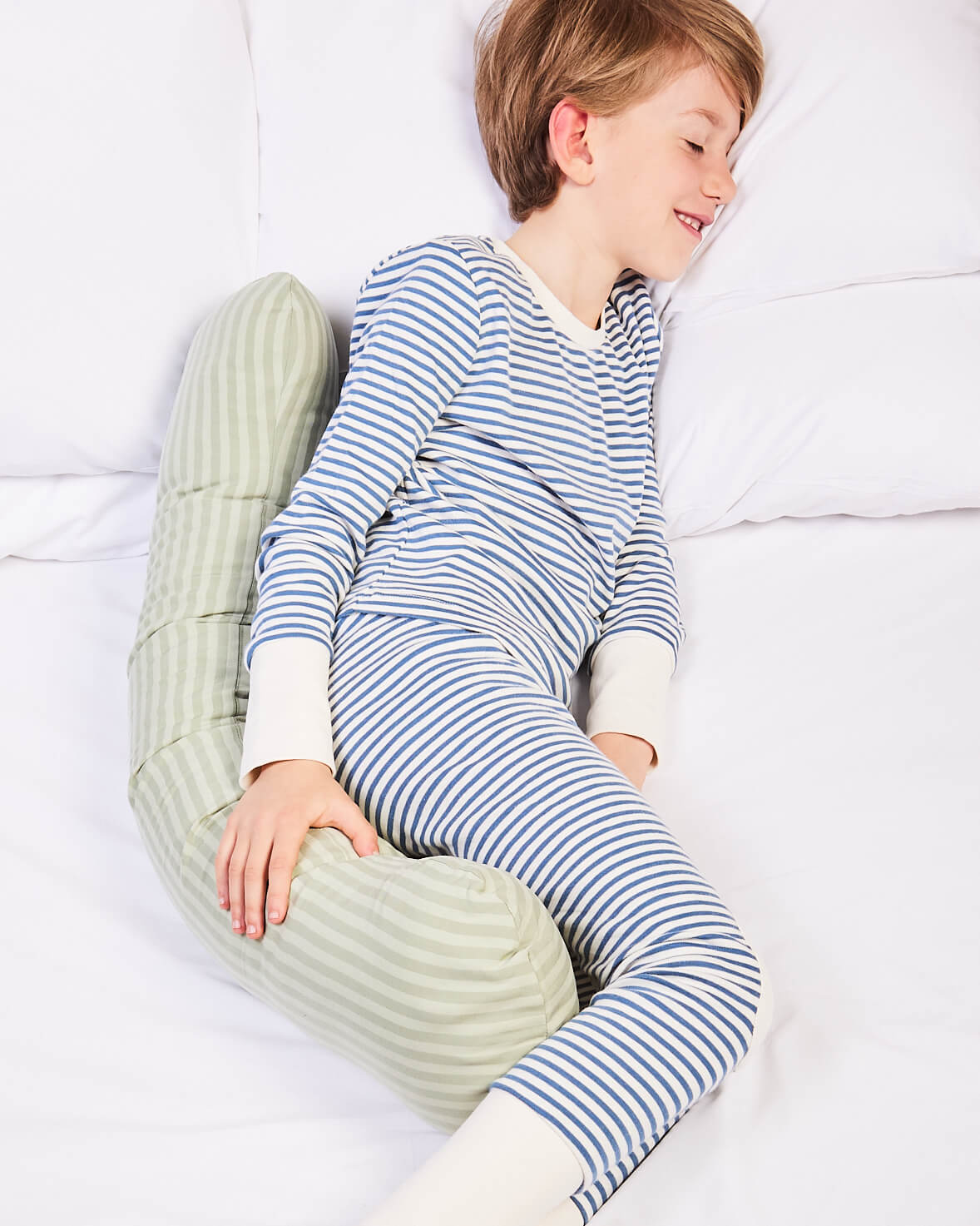 HOW DOES IT WORK?
An intuitively designed product - Children can simply hug the sleeper and wrap themselves around it. No further instructions needed!
Going to sleep - Children will hug the sleeper into them. It is helpful to calm or comfort stressed children before bed. 
In bed - You can place the sleeper behind your child's back to mimic the same feeling as a comforting hand on a child's back before sleep. 
Falling back asleep - Children will roll over with their sleeper and then find falling back asleep easier.
Transitional device - The sleeper is portable. Many children like to bring around the house with them before they are ready for bed. Or even in the morning as they are getting ready for school. It promotes calm. Very useful if your child sleeps in different houses.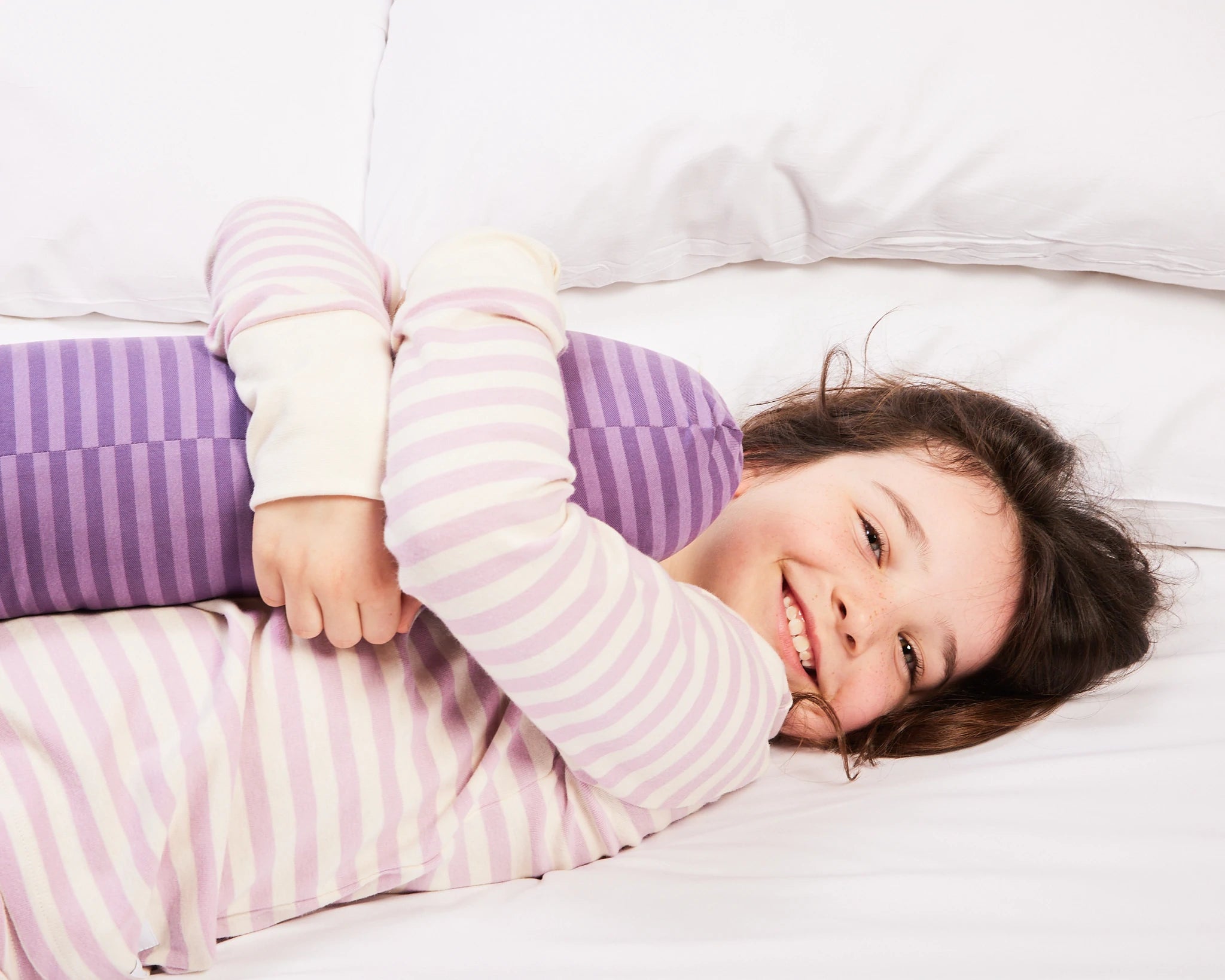 PROPRIOCEPTION AND DEEP PRESSURE
Using deep pressure therapy and proprioception  [ pro preee o ception ] the Siest sleeper has a unique way to help your sleep and is the first of its kind.
Weighted blankets only use deep pressure therapy whereas the weighted sleeper combines two essential elements to help relax your racing mind and help you sleep. 
* We always recommend talking to your GP if you have 3+ more nights of poor sleep a week for a period of 3+ months or if you are concerned.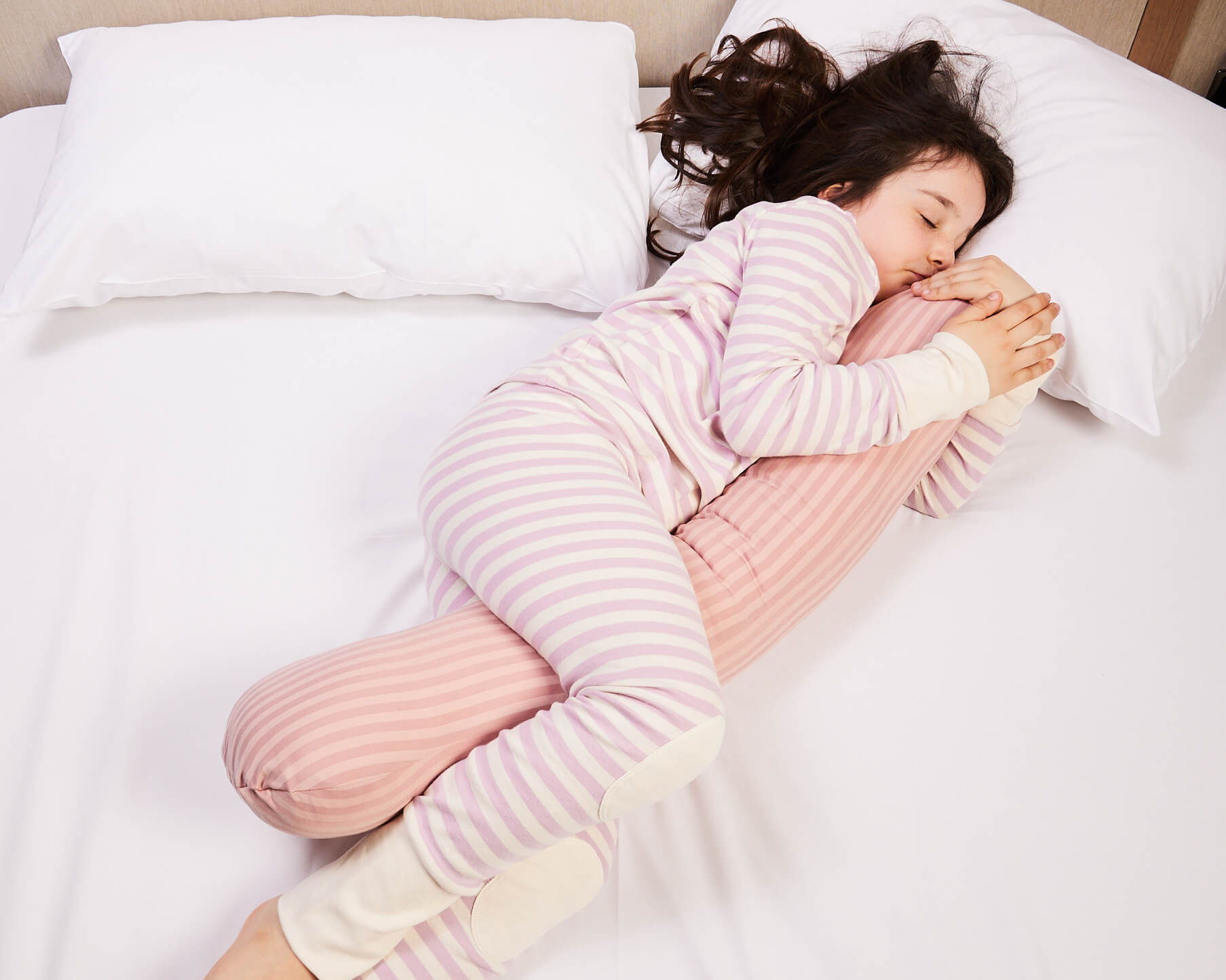 HOW IS IT DIFFERENT TO A WEIGHTED BLANKET?
1. Quickly calming through sleep pressure & proprioception. These weighted products combine the best of a weighted blanket for deep pressure, and also deliver the sense of being grounded, two aspects that are crucial to anyone with additional sensory needs. 
2. Universal from Age 5 +. One weight suitable for all. An added benefit of the weighted sleeper is that they can be shared as your child/ family grows.
3. Stays fresh and cool - Children and adults with sensory challenges often sleep hotter. These weighted sleepers stay fresh and cool all night. Also its a hypoalergenic incredibly soft with a washable cover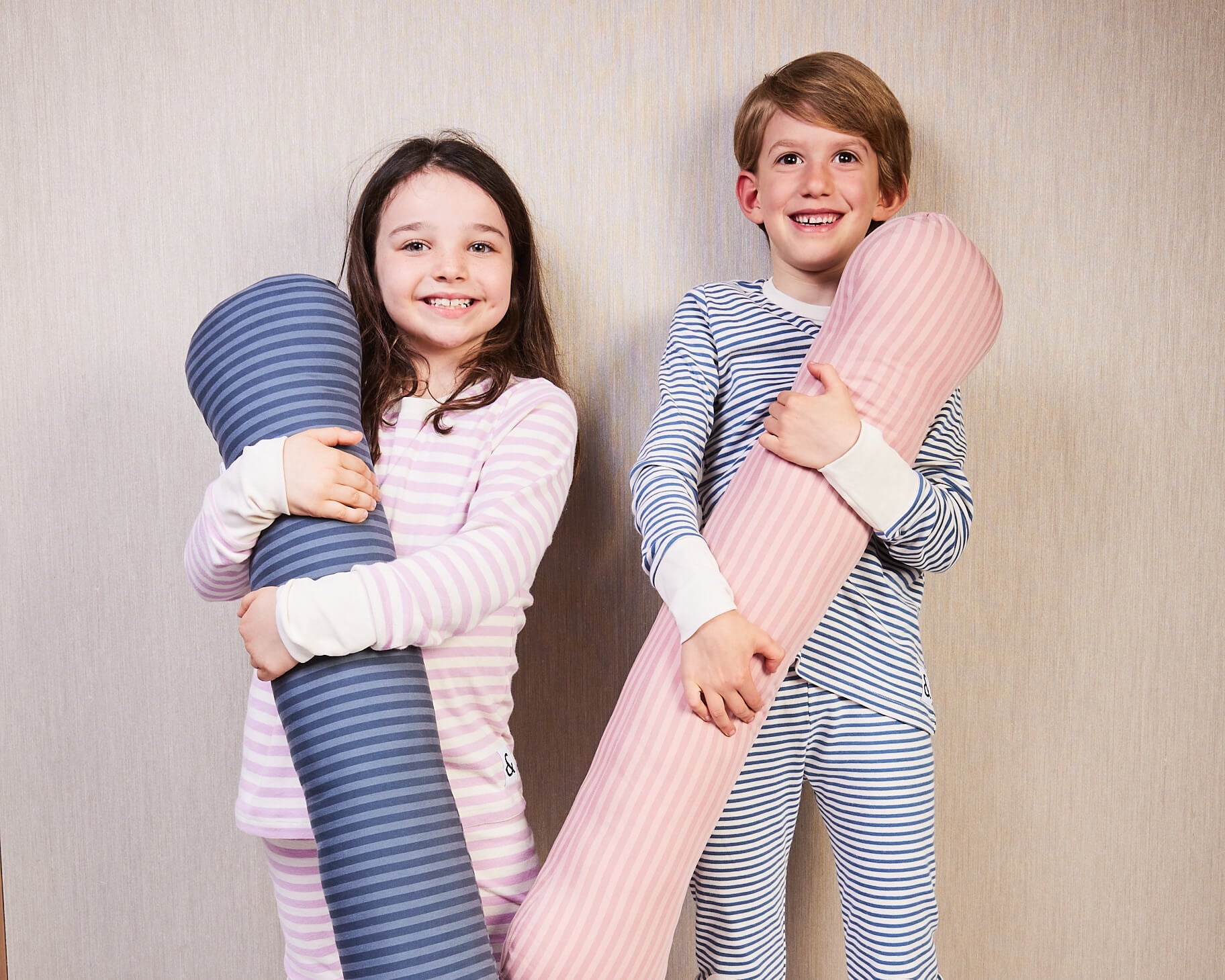 Who is THE SIEST SLEEPER for?
For ALL Children who can't sleep without your help or are a little worried at night, or just help to teach your child to sleep. 
For Children with mild sensory challenges - ADHD, dyspraxia, anxiety and anxiety or a racing mind.
A Siest sleeper can be used in addition to sleep medication.
A Siest Sleeper can help enhance comfort for children who suffer from sleep apnea.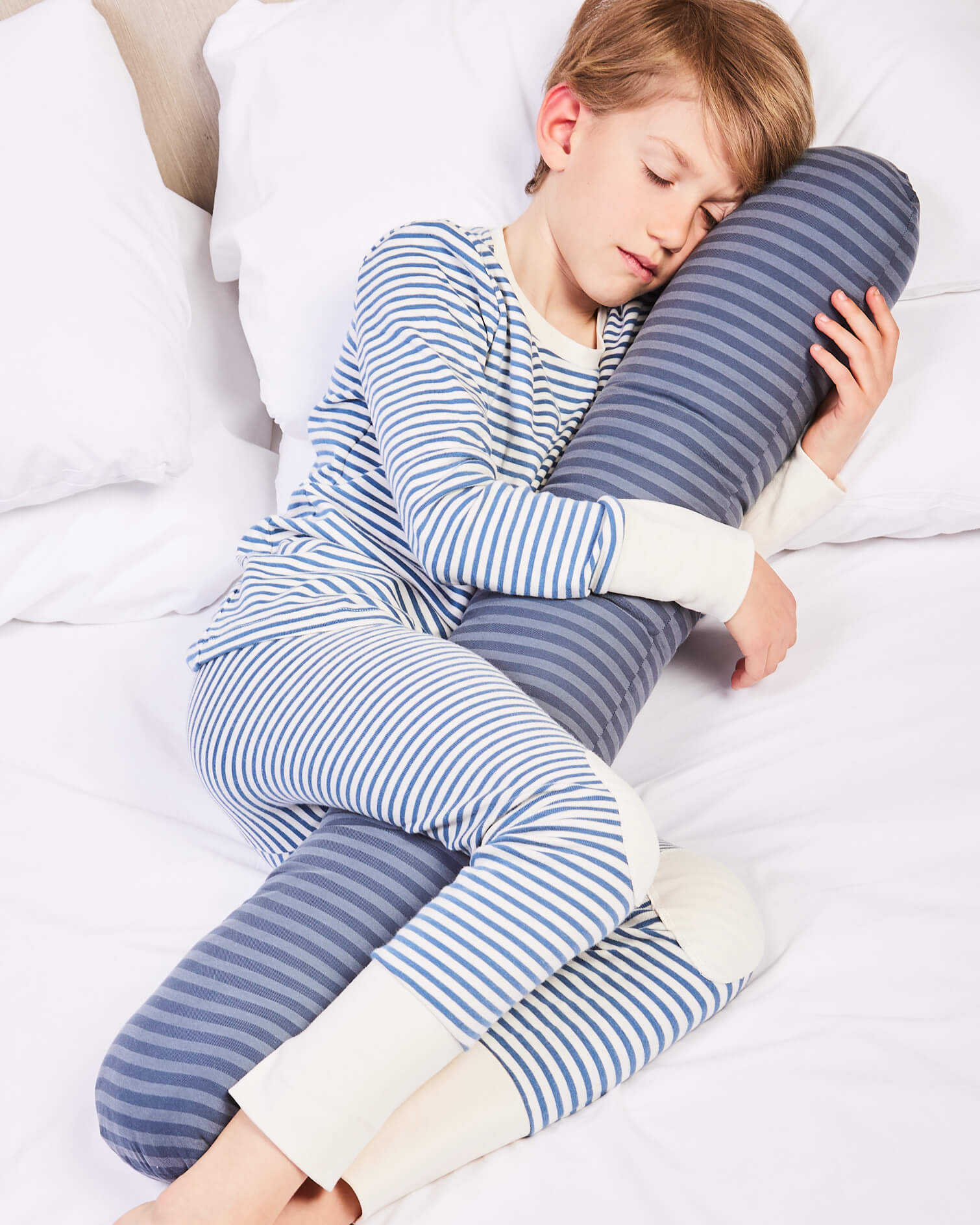 Recommended Solution for Sensory
The preferred sleeper for children from age 5+ is currently the Body sleeper, SOFT feel range
Short Sleeper: 60cm, 1.5kg approx
Body Sleeper: 95cm, 3kg approx
Weighted Sleep Pillow
Hold ~ Hug ~ Sleep