Bye bye wedge sleep pillow - hello firm Siest sleeper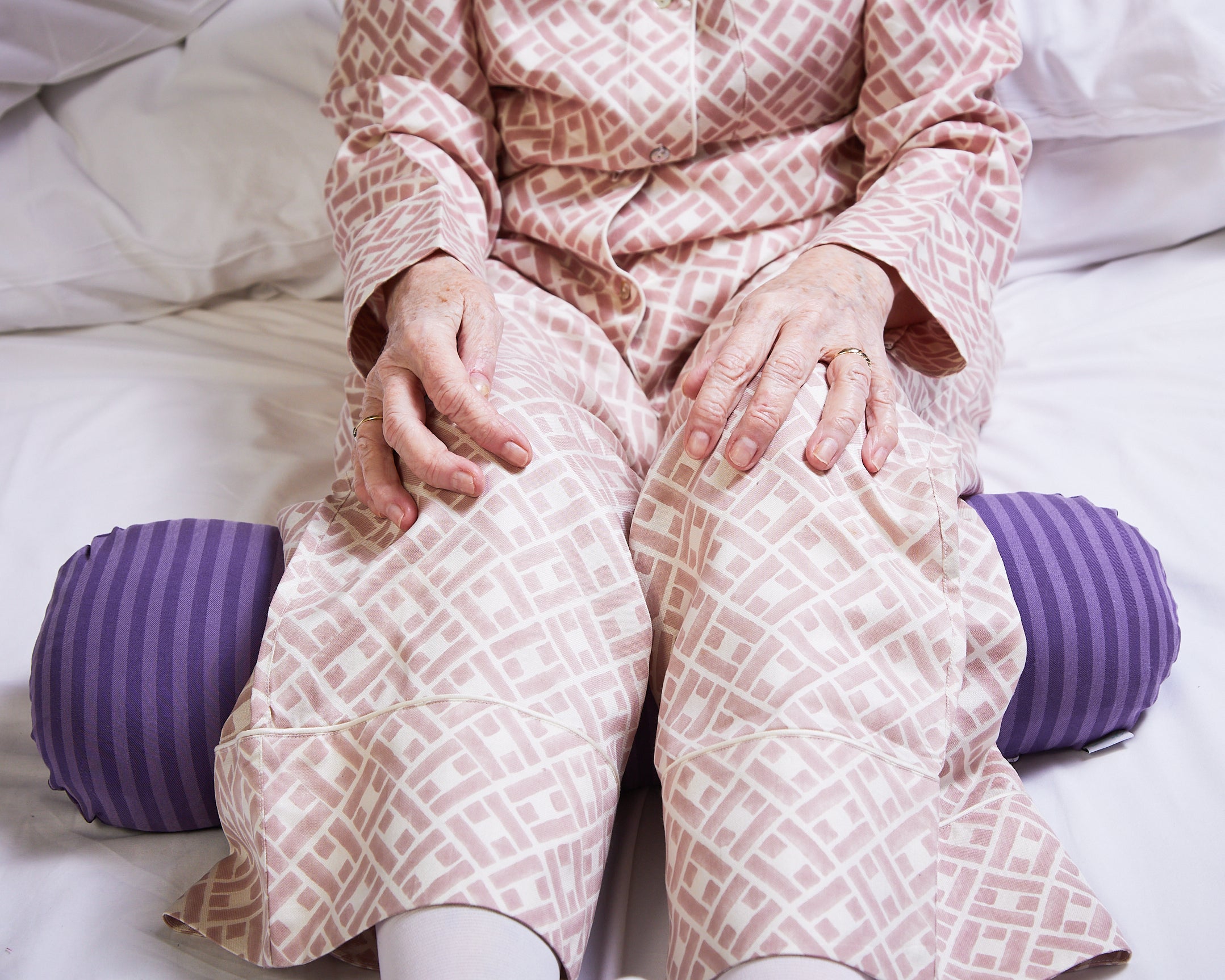 Ireland has revealed that there was an increase of over 60% in those waiting 12 months or more for an elective orthopaedic appointment during the pandemic.
 So what do you do while you wait for your hip or knee appointment? Will a wedge pillow work? How can you help get comfortable at night and deal with hip or knee pain while sleeping at night?
This situation is very common. You have a sore knee or back, so you search online. Or even better you are a thoughtful daughter or son and helping out your parents.
You find what looks like a grey blob and read about it. Looks grand and you get it. This purchase will make the receiver feel about 100.
Nothing says you are old than a grotty foam block. Nothing says old than a bit of polystyrene between your knees. That is why you should opt for a weighted pillow. A weighted pillow can assist with hip and leg pain while sleeping.
Not only will the grey blob make someone feel old the biggest problem is, but it's also so unattractive it won't be used. Our orthopedic pillows are soft, luxurious, and vibrant and can assist with neck, back, and leg pain.
Product adherence is the term for whether people stick to using what was recommended. As you can imagine these grey blobs get dusty and old lying mostly under the bed.
So the bottom line is the sore hip or knee doesn't get any better. Sleep doesn't improve because it's so hard to find the right sleeping position. and relieve some of the knee or hip pain without constant medication.
We have a solution. The Firm sleeper. Long and short versions. A wedge pillow that can be used for sore knees, pre and post hip and knee survey, and for sore backs.
There are so many advantages of weighted pillows such as sleeping with the pillow between your knees for leg support. 
This weighted body pillow is washable and easily moved into the right position for you whether you sleep on your right or left side. Also, it will help you stay side sleeping if this is what you need to help you. You couldn't ask for a better neck therapy pillow or knee therapy pillow to offer support when you sleep.
Not only will this medicinal pillow help you relax but it's also gorgeous. You will want this on your bed, it will add to your beautiful bedroom. 
The firm feel sleeper is soft and fresh to touch so won't get hot during the night. It will retain its shape and also fit to your body and your needs. 
The product is a universal for men and women from age 5+ The only choice you make is how long you want it to be and what colour you want. 
It will NOT go flat at night. Try for 30 days to make sure it's right for you. Free shipping Ireland. Learn more.